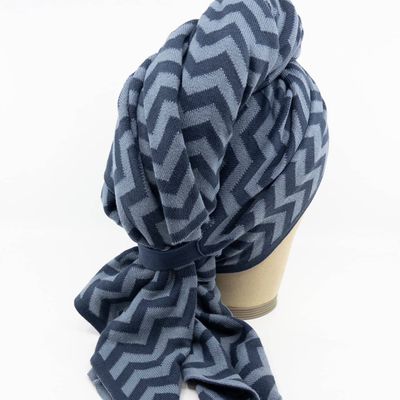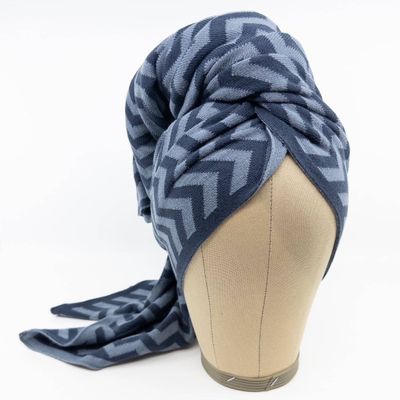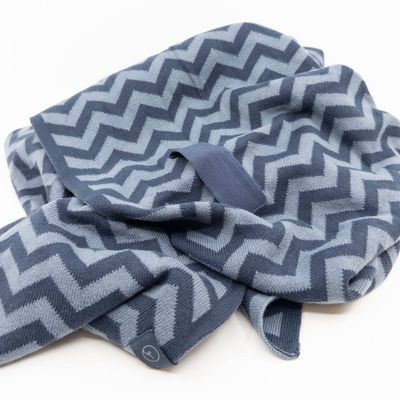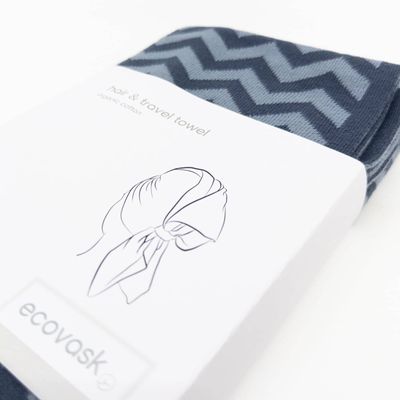 Hair & Travel Towel - Navy | Denim
ecovask
$69.00
or 4 interest free payments of $17.25 with
learn more
Upgrade your hair care routine to a new level of luxury and effectiveness – say farewell to traditional microfiber hair turbans and discover Ecovask's game-changing organic cotton Hair & Travel Towel that will redefine the way you care for your locks.
While microfibre towels are known for their absorbency and quick drying nature, their synthetic fibres are not great for hair as they can generate static electricity leading to frizzy and fly away hair. They are also contributing to the issue of microfibres and plastics in our waterways.
Other than the issue of microfibre, I personally hated that the elastic band used to stretch out of shape and the turban never fitted snugly. The challenge was then how do we create a product that would serve any length or thickness of hair, provide multi-functionality and live up to our sustainability ethics.
We tried many options but ultimately fell in love with our Hair & Travel Towel. Not only does it provide a lux and secure feel when tying around your hair, it also doubles as a handy travel or gym towel with it's handy elastic band which doubles as a hook for hanging when showering at the gym, pool or camp ground…
Made from organic cotton. For best results machine wash & dry.
Size 120 x 65cm. As always, we recommend soaking towels in cold water and ½ cup white vinegar before using and washing the first time to optimise absorbency.
SKU: 8101