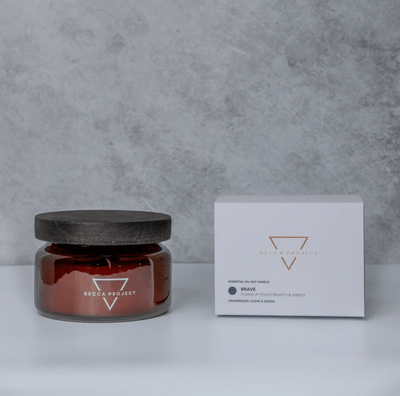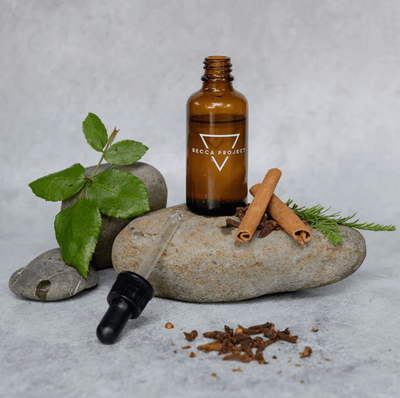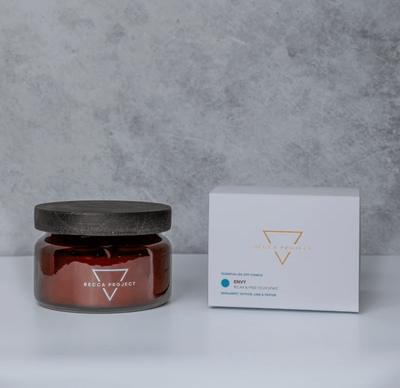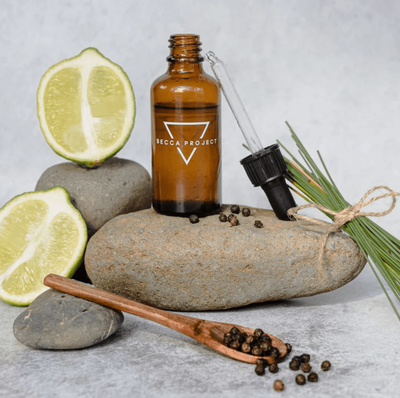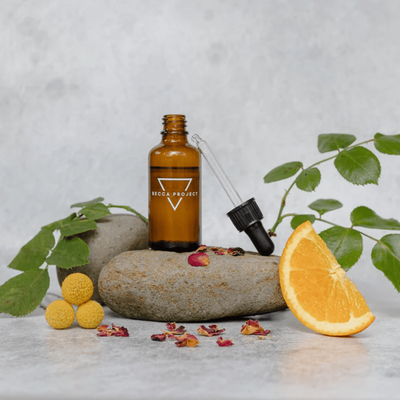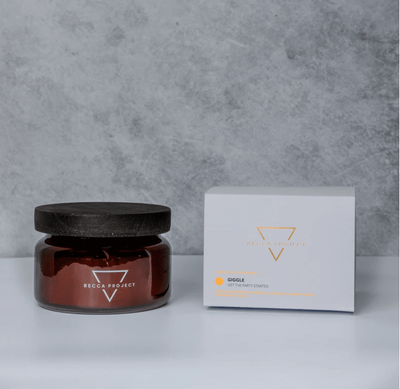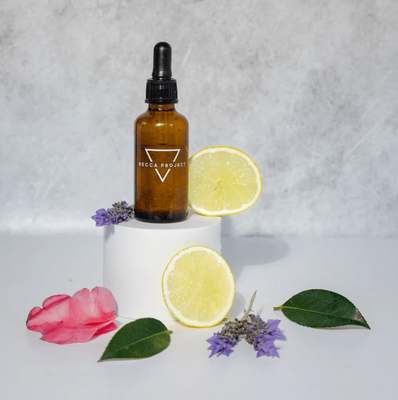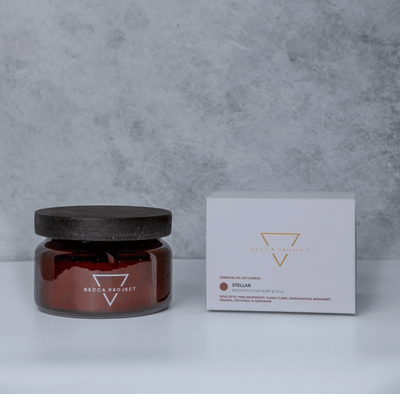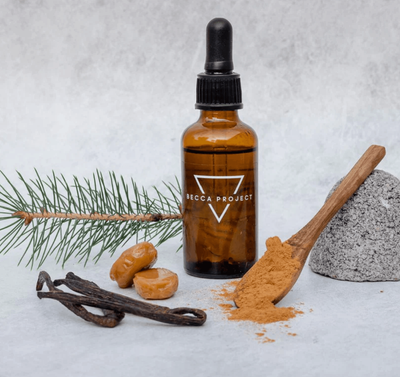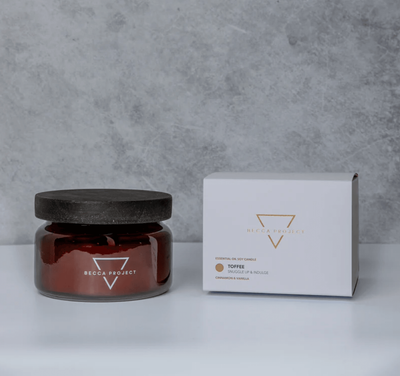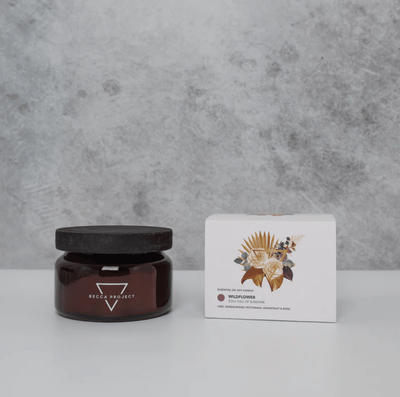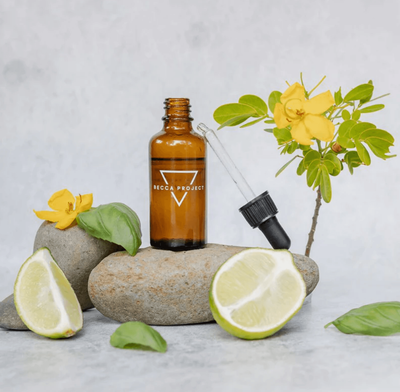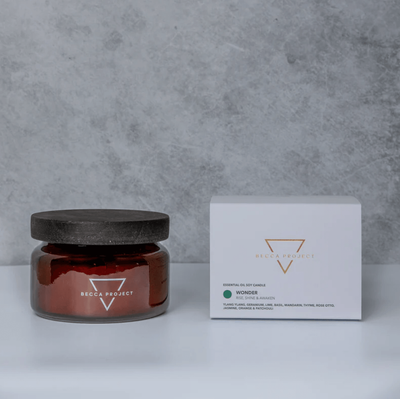 Becca Project Candles 250g
Becca Project
$55.00
or 4 interest free payments of $13.75 with
learn more
Becca Project Natural Coconut Soy Candles are handmade in New Zealand, using all natural coconut soy candle wax, certified organic essential oils and 100% phthalate free fragrance oils. The crackle of the natural wooden wicks kindles a sense of fireside warmth and tranquility.
BRAVE
A robust blend of cedarwood, musk and exotic spices that leaves you feeling strong and powerful. With the addition of cassia and clove, this masculine blend energises and aids metabolic and immune function while promoting a grounding sense of emotional wellbeing.
A musky blend of CEDARWOOD, CLOVE & CASSIA. These oil's stimulating aroma energise and invigorate.
ENVY
This uplifting fusion of citrus, vetiver and pepper will leave you feeling strong, energised and free-spirited. Balanced with a hint of salty ocean air, this masculine blend fosters a sense of beachy calm.

A clean and crisp blend of BERGAMOT, VETIVER, LIME & PEPPER. Envy is the perfect combination of oils to uplift and energise.

GIGGLE
Lighten up and get your Giggle on with this uplifting blend of mandarin, tangerine and lemon. Clary sage and jasmine add to the calm sense of happiness and the mimosa scent creates a real "happy hour" feel.
A floral, zesty blend of ORANGE, MANDARIN, TANGERINE, CLARY SAGE, JASMINE, LEMON, LAVENDER & VANILLA. The sweet citrusy blend is the perfect "pick me up".
STELLAR
Say goodbye to stress and anxiety with Stellar's relaxing blend of ylang ylang, sweet orange and pink grapefruit. The floral and feminine scent of this star performer is guaranteed to brighten your soul.
This feminine Stellar candle is a beautiful floral blend of ROSE OTTO, PINK GRAPEFRUIT, YLANG YLANG, SANDALWOOD, BERGAMOT, ORANGE, PATCHOULI & GERANIUM. It is the best way to wash away feelings of stress and anxiety.

TOFFEE
Snuggle up in indulgent comfort with this delicious buttery blend. The added hint of cinnamon adds a little quirk, and can help stimulate the immune system, boost brain function and improve blood circulation.

The warm and spicy Toffee candle is a buttery blend of CINNAMON & VANILLA. These oil's stimulating aroma supports that get up and go feeling during the Winter months.

WILD FLOWER LIMITED EDITION
Wildflower is the perfect balance of tart lime and sweet coconut. With grounding floral notes of rose, petitgrain and sandalwood its luxurious softness is reminiscent of a spa day on a tropical island.
This feminine Wildflower candle is a beautiful grounding blend of ROSE, LIME, SANDALWOOD, PETITGRAIN & GRAPEFRUIT. With its hint of rose and tropical vibes it is perfect for a staycation.
WONDER
This restorative Wonder blend is a beautiful awakener that will help you rise and shine. Mixing the healing qualities of rose otto, ylang ylang and geranium with the mood enhancing benefits of sweet orange and a refreshing mix of lime and basil, it's the perfect way to feel grateful and alive.

A zesty blend of YLANG YLANG, GERANIUM, LIME, BASIL, MANDARIN, THYME, ROSE OTTO, JASMINE, ORANGE & PATCHOULI. It's the perfect way to feel grateful and alive.

SKU: 23014