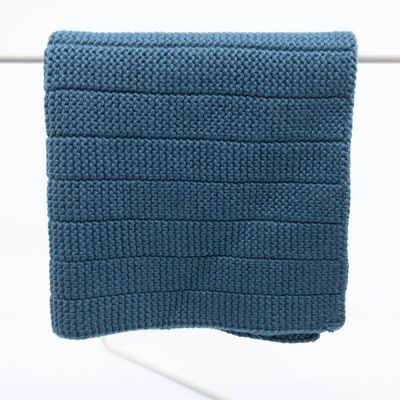 Dishcloth - Ocean
ecovask
$11.50
or 4 interest free payments of $2.88 with
learn more
These beautiful organic cotton heavy-duty cloths are the perfect alternative to disposable synthetic dish cloths.
Finely knitted from organic cotton, they are thick, absorbent and super functional as
well as adding a splash of style and colour to your kitchen.
Whether you're washing dishes, wiping up spills or cleaning counter tops, coffee
machines or appliances, these cloths are fabulous.
Long lasting and easy care, machine washable up to 60°C and tumble dry.
This is for one cloth 25cm x 25cm so you can pick and choose your preferred
cloth options.
Our original heavy-duty cloth is the power-house of dishcloths and loved by those wanting maximum absorbency and good a ringing-out action. Also great for using as a polishing off cloth when dry or for heat protection.
PS: We've tried our best to reflect the true colours but bear in mind these could be distorted by individual screens and photographs. We are more than happy to send you a photo of your chosen combo for approval before sending - just let us know in the comments field.
SKU: 1209